A good Easter morning to you all!

Cardiac Address, the new Sonic Boom Six mini-album is now ready to pre-order on our new PledgeMusic Campaign..
In the D.I.Y spirit of punk rock, we're currently recording a mini-album of hardcore, skatepunk and ska bangers which will be released as Cardiac Address, our brand new mini-album. We've taken ourselves back to our teenage years and attempted to evoke the spirit of the bands that made us fall in love with punk rock, from Nirvana to The Offspring, Minor Threat to Rancid, Bad Brains to Suicidal Tendencies. And after the 2016 we all suffered, you best believe we've got cause to be angry and plenty of grist for the lyrical mill!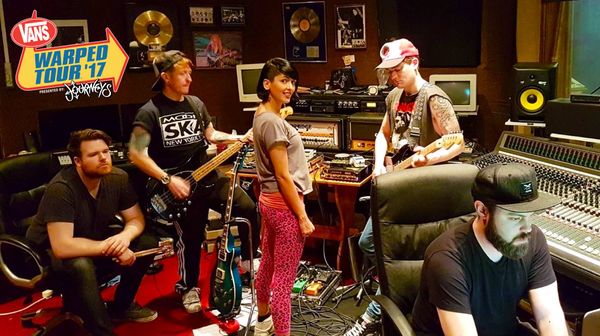 Our last PledgeMusic campaign was a long, drawn our affair, due to complications caused by us being on a label. This one will be self-released, self-recorded, self-produced, and D.I.Y, and the campaign will be like the music itself; swift and unforgiving! We are literally starting recording of the mini-album today! Vocals will be recorded shortly after. With artwork currently being finalised, we're looking at a June 2017 release.
By preordering your copy on PledgeMusic, you'll be paving our road to the USA to play the Vans Warped Tour…. every penny of profit will go towards getting us on the road.
Cardiac Address is available on CD and 10" Vinyl*, alongside SB6 Shirts, Screen Prints, Mugs and Hoodies. Each and every item includes the download of Cardiac Address. We've got some specially priced bundles too, which include your Names In The Credits and an Exclusive Tote Bag only available in the Mega-Bundle. We really hope you'll consider purchasing a bundle to really pave that road for us!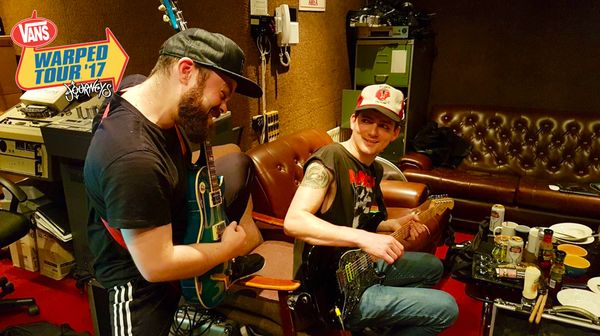 Of course, just as with the The F-Bomb campaign, we'll be posting exclusive Updates, Demos, Competitions and Videos so you all get your money's worth. There's a free track coming very soon. And, once again, now our wrists have recovered, we'll be signing all your CDs and Vinyl!
Thanks a lot for pledging guys; we love you.

Visit our PledgeMusic campaign now.
SB6 x

p.s. Today we'll be taking over the socials of the Vans Warped Tour. Make sure you follow Warped Tour on Facebook, Twitter and Instagram.