Good afternoon!

Hope you're having a wonderful start to this week, for tomorrow starts the No Man, No Right tour!

TOUR DATES

Tomorrow we'll be heading out on the No Man, No Right Tour! Along for the ride, we've got our sisters in The Tuts. We'll be playing tracks from the forthcoming album and a bunch of Boom classics to boot. This will be your only chance to see us this year people - make the most of it!
November 3rd Bristol Exchange TICKETS
November 4th Nottingham Rock City TICKETS
November 5th Leeds Key Club TICKETS 
November 6th London Boston Music Room TICKETS
November 7th Norwich Owl Sanctuary TICKETS
November 8th Manchester Satan's Hollow TICKETS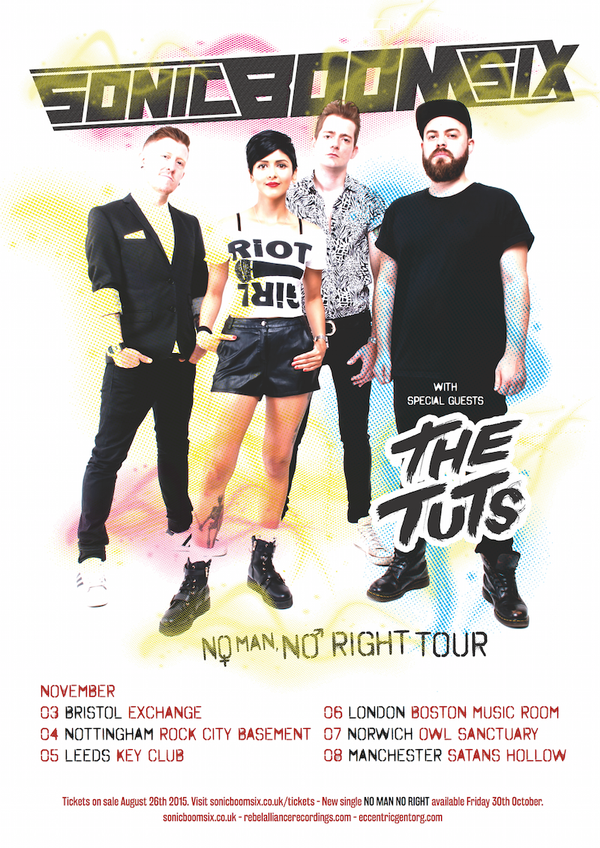 NO MAN, NO RIGHT T-SHIRT

No Man, No Right, to tell me what I should wear! So we've gone and created a shirt that will express exactly that. These t-shirts will be available exclusively on our tour from tomorrow, grab 'em while they're hot! And, if we've got any left over after the tour, we'll pop them up on the store.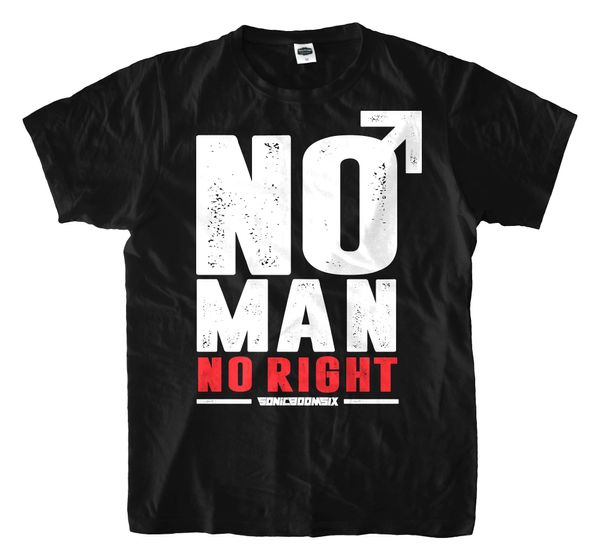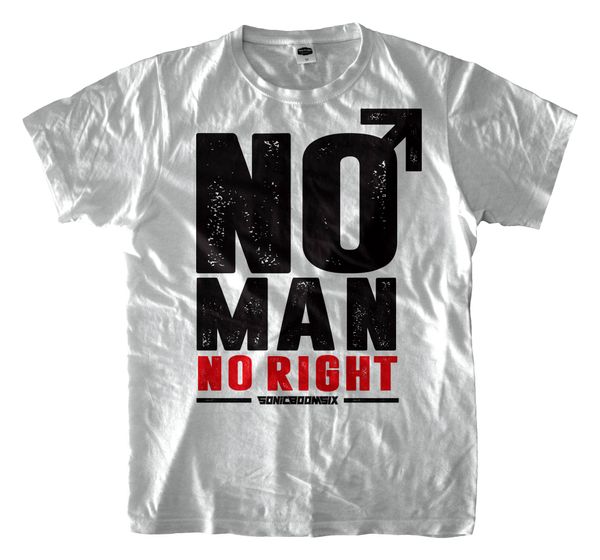 NO MAN, NO RIGHT SINGLE & VIDEO

The 'No Man, No Right' single was released on Friday, on Rebel Alliance Recordings. This is the debut release from their forthcoming album, The F-Bomb, released early 2016.
The single includes an exclusive B-Side with a new track 'Do What You Wanna Do' remixed courtesy of Rory C of Enter Shikari and BL∆X.

Head over and grab it on Amazon: http://smarturl.it/NoManNoRightAmazon
Or listen on Spotify: http://smarturl.it/NoManNoRightSpotify

For everyone that has got involved with our PledgeMusic campaign, it's absolutely free – a thank you for all your patience and support. Find the PledgeMusic campaign HERE.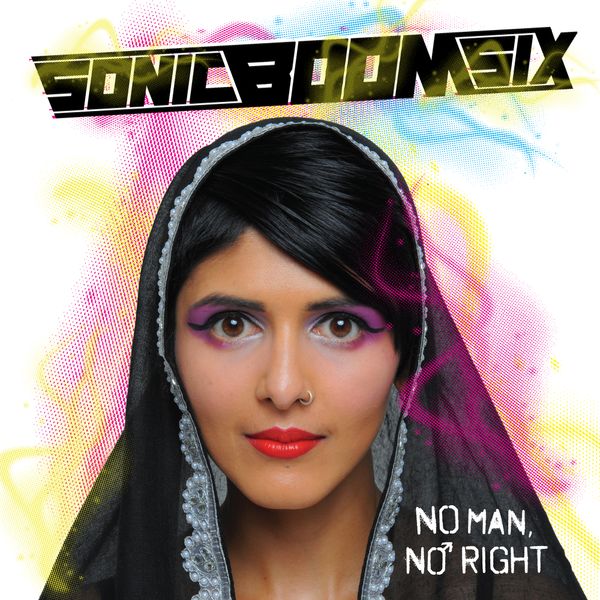 The video for 'No Man, No Right' reached over 5,000 views in 24 hours! Thanks a million to everyone who has watched and commented; it's causing quite a stir. And whatever your opinion on the video, as long as you're courteous in putting your point across, we're happy to hear it. And if you haven't seen what's causing all this commotion, check it out on Clash Music now.
Is our new video presenting 'violence against every single man in the video as fun, deserved and correct' OR is it the 'male members of Sonic Boom Six getting discriminated against, marginalised, and sexually harassed in the video, in order to demonstrate how unfair it is, in a very tongue in cheek way'. The latter would be my vote, but the debate rages on on reddit andYouTube. This video was created to encourage debate, but be courteous to one another my friends.

That's all for now, see you at the shows.

Until The Sunlight Comes...

Barney x