Good morning
With just a week to go until the deadline for the funding of our PledgeMusic Cardiac Address campaign, we thought it was time to share another track from the mini-album. We're at 76%, so any help to get us up to 100% to assist paving our road to Warped Tour would still be greatly appreciated!
Here's an acoustic version -- completely different from the arrangement on the mini-album -- of new track 'The Kids We Used To Be' on YouTube.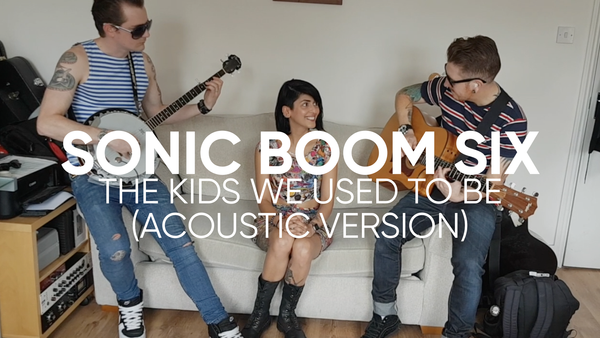 We're now at 76% of our target. We've got the mastered tracks back, CDs are made and signed, and we're ready to drop Cardiac Address. All orders other than the vinyl will be fulfilled in June, just as we promised.
If you've not ordered yet, pick up your copy, and a whole host of other signed and limited merchandise HERE.
Sonic Boom Six