Good evening!
FREE TRACK
Here's a Sunday gift for you all! This
FREE
old skool
Boom
banger is taken from a live session on the
Radio 1 Punk Show.
 This is a version of 'Bigger Than Punk Rock' Live At Maida Vale MV4,
originally broadcast
on Tuesday 27th June 2006. Thanks to Pete and Tucker from Jesse James for the brass. We hope you enjoy the blast from the past. 
Just join our mailing list, and enter the download code provided.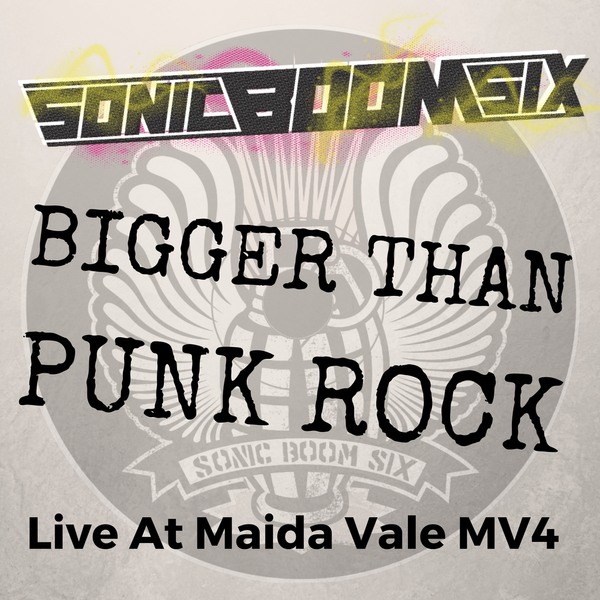 WHITE VINYL
The White Vinyl of
The F-Bomb
has finally arrived at Casa Boom! Thank you to all the pledgers for their patience and we hope you enjoyed this nice surprise.
We've got a small surplus of the White Vinyl up on our Store now! These extremely limited editions are
Signed
by
Sonic Boom Six
, and are available while stocks last. ????
Grab your White Vinyl 
The F-Bomb
on the Sonic Boom Six
STORE
.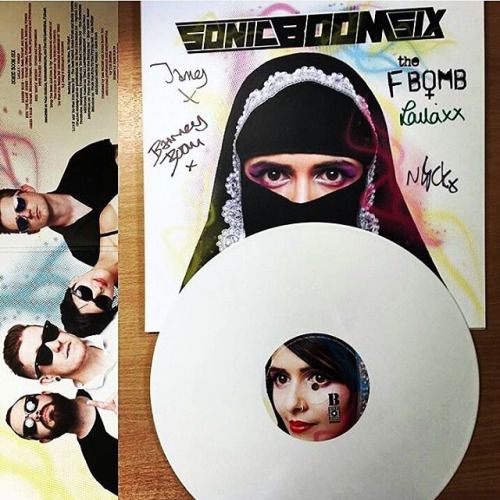 UK DATES AND LONDON SUPPORTS

We're super excited about the shows we've got coming up for the rest of 2016. Laila's been stoking some debates on our FACEBOOK, to decide the tracks you guys want to hear from our previous records.
We've got a Sonic Boom Six Site EXCLUSIVE London Three Shows ticket for a very special price of £20. This specially priced ticket gets you in to all three of our London shows for just £20.

11.09 - London - Servant Jazz Quarters
15.10 - London - Garage
27.11 - London - Old Blue Last

Pick up your London Three Shows ticket on our LONDON TICKET STORE now!
We've selected three awesome acts -- all very much capable of dropping
The F-Bomb
on anyone and everyone -- as supports! 
11th September -
Screech BatsScreech Bats Facebook |Screech Bats 
Twitter
Screech Bats 
Instagram
Screech Bats 
SoundCloud
15th October -
Petrol GirlsPetrol Girls 
Facebook
Petrol Girls 
Twitter
Petrol Girls 
Instagram
Petrol Girls 
SoundCloud
27th November -
The TutsThe Tuts 
Facebook
The Tuts Twitter The Tuts 
Instagram
The Tuts 
SoundCloud
We hope you enjoy today's free track! More news coming this Friday.
Until The Sunlight Comes...
Barney x