And here we go!

Sonic Boom Six release their new single 'No Man, No Right' on Friday 30th October on their own Rebel Alliance Recordings imprint. This is the debut release from their forthcoming album, The F-Bomb, released early 2016. The single includes an exclusive B-Side with a new track 'Do What You Wanna Do' remixed courtesy of Rory C (Enter Shikari) and BL∆X.
Watch the video for 'No Man, No Right' over on Clash Music NOW!

http://clashmusic.com/videos/premiere-sonic-boom-six-no-man-no-right​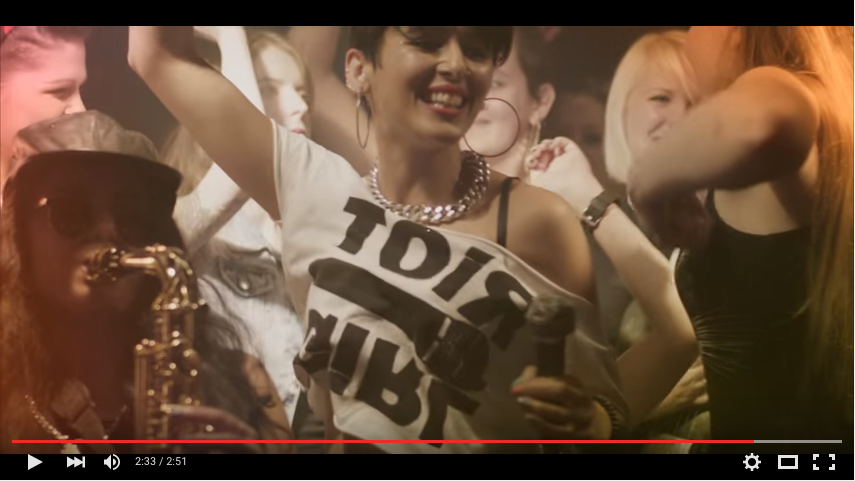 Filmed at The MacBeth, Hoxton, the track's promo video flips the typical, macho, testosterone-fuelled gig experience on its head, with the lads in the band suffering the same everyday ordeals that your average female stoically tolerates at almost every rock show. Directed by Chloë Wicks (Raphealla - 'Fall') it's a lighthearted video with a serious message of female-empowerment; the ideal visual companion to the upbeat ska track, taken from SB6's forthcoming, Dan Weller-produced (Enter Shikari, Young Guns), Adam Noble-mixed (McFly, Don Broco) record. 
To accompany the single, the 'No Man, No Right' tour will be wheeling its way across England. Along for the ride, SB6 have their sisters in The Tuts. Tickets on sale now!
November 3rd Bristol Exchange TICKETS
November 4th Nottingham Rock City TICKETS 
November 5th Leeds Key Club TICKETS  
November 6th London Boston Music Room TICKETS 
November 7th Norwich Owl Sanctuary TICKETS 
November 8th Manchester Satan's Hollow TICKETS 
Don't forget to let us know what you think!!!

Until The Sunlight Comes...

Barney